Groups
Perfect for every occasion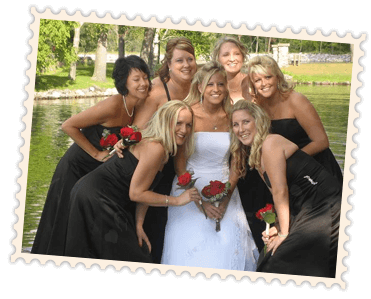 At least, that's what our guests tell us. And it's hard to argue with. When you want your focus to rest squarely on family, business associates, and friends, there's no more tranquil, relaxing setting than Island Pointe Resort.
We offer a variety of cabins and villa/condo lodging rental options to accommodate groups of almost any size. Our waterfront clubhouse can accommodate up to 70 people and has a full kitchen, two bathrooms, and a deck with a gas grill overlooking Lake Delton. Making it the perfect gathering place to host dinners and parties for family reunions or anniversaries—it's just as accommodating for company business meetings.
But it may be this Wisconsin Dells Resort's setting under the tall pines along the sandy shores of Lake Delton that makes Island Pointe Resort such a special choice for your next event. Here, far from the crowds and clamor, you can rest, relax, and reconnect without distraction. The workday world feels very far away—allowing you to get closer to friends and family.
Choose Island Pointe Resort, a Wisconsin Dells Resort, for your next event. And see why the place where wave and rock and tall pine meet is the ideal place for you to do the same.